TO HELP YOU BE INSPIRED, STAY MOTIVATED AND MAKE CHANGE EASY!
(12 MONTHS VALUED AT RRP $180)
We're 100% confident in our product that we'll give you a FULL REFUND if you're not satisfied.

Tanja Mitton MEMBERSHIP provides:
Daily motivation via our Facebook group




Weekly e-mails with mindset exercises and rider position tips

Thought provoking messages to make you ponder

Monthly live webinar on mindset or rider position related topics

Private Facebook group for exclusive access to Tanja

5% of all physical products in our online store

25% of Tanja's online course 'Be the rider you were born to be!'

Podcast recordings with well-known riders, judges, coaches and officials in the horse industry

Be the first to hear about Tanja's upcoming clinics and courses.

BONUS content delivered to your inbox throughout the year!
' Success happens when we take consistent positive action towards our goals, but most riders struggle to stay motivated when life throws them curveballs. If you need someone by your side to inspire you to keep going, then I am here for you.
Change is easy when you are inspired by others.'
- Tanja Mitton
Trusted & Practical Knowledge
New Monthly Content & Exclusive Member Offers
Over 40 Years of Experience with Horses and Riding
Instant Online Access for Registered Members
Tanja Mitton's Membership caters for all riders who want to grow and reach their full potential. Change is easy when you have a team that supports you.
Articles, Vlogs & Video Tips
Tanja Mitton's Membership has multi-media content from articles, vlogs and videos to printables, webinars and more! Apart from Mindset motivation you also receive Rider Position training. this comes in form of exercises and educational videos and articles.
Tanja Mitton's Membership is constantly expanding and evolving. We encourage our members to provide feedback and let us know what questions they want really answered.
BONUS Live Webinars & Question time
Interaction with our members is key to promote your growth and learning. We have a private Facebook group to share even more with our members.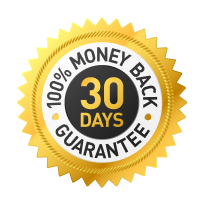 We're 100% confident in our product that we'll give you a FULL REFUND if you're not satisfied.
GREAT BENEFIT
"Tanja has been of great benefit to me as a coach and as a rider. I have valued her expertise and the lessons have improved both, the horse and myself enormously."


LEARNED SO MUCH
"Tanja restored my faith in equine coaching, in horses and in my own abilities. I will always be enormously grateful to Tanja for her honesty, integrity, respectful communication and canny ability to meet me where I was at. Her skill in teaching riding position and gently introducing lots of mental skills to tap into in a range of circumstances made all the difference. I learned so much from her. Most of all, I am grateful that through her approach I now believe in myself and my unicorn who she helped me find."


ABILITY TO INSPIRE PEOPLE
"I have known Tanja for many years and her ability to inspire people to reach their goals is second to none. I personally have gained tremendous personal growth while working with Tanja and I am now living my dream".

Classical Dressage Coach in Germany

PERFECT FIT
"The strategies you taught me, fashioning them so they were a perfect fit for the way I think and learn, saved me in numerous situations that would have otherwise turned stressful. I cannot believe how much I learned from you only over the phone, I am sure my horses are very thankful as well. I look forward to meeting you in the future! Thank you so much."


TOTAL RESPECT & ADMIRATION
"I can not speak highly enough of Tanja in improving all aspects of riding, whether it be as a pleasure rider, PC rider or rider with international or national, state goals. To top it off, the welfare of the horse is the most important aspect in our riding and partnership with the horse and without saying this so much, Tanja's teaching is all about this.
Tanja is an asset to any professional or pleasure rider and I am so thrilled she has asked me to write a testimonial.
I only hope what I have written conveys my total respect and admiration in her work and enthusiasm of her students and the horse welfare."

Dressage Specialist, General Coach, Coach Educator & GP Dressage Rider

ONLINE MEMBERSHIP WITH TRUSTED, EXPERIENCED
RIDER POSITION & MINDSET SPECIALIST COACH TANJA MITTON
384 Blackall Range Rd
West Woombye QLD