exclusive membership
with knowledge you can trust
(1 MONTH VALUED AT RRP $14.95)
We're 100% confident in our product that we'll give you a FULL REFUND if you're not satisfied.

Stable Talk with Tanja Mitton provides:
EXCLUSIVE member content

FREE 20min+ webinars

Easy-to-read articles

Instructional videos

Quick links to equestrian resources

Monthly LIVE 45min Webinar with Tanja

MEMBER ONLY discount offers and lots more!
'There is no complicated horse lingo or expected base knowledge, instead we grow with you. It is a safe, comfortable and encouraging place where riders and parents can find all the answers you've been looking for.' - Tanja Mitton
Trusted & Practical Knowledge
New Monthly Content & Exclusive Member Offers
Over 40 Years of Experience with Horses and Riding
Instant Online Access for Registered Members
All levels of horse experience
Stable Talk cater for all levels of horse and riding experience. For new riders and families just learning, knowledgeable riders and horse owners looking to take things to the next level and experienced horse people looking to refine their riding skills and excel.
Articles, Vlogs & Video Tips
Stable Talk has multi-media content from articles, vlogs and videos to printables, webinars and more!
Stable Talk is constantly expanding and evolving. We encourage our members to provide feedback and let us know what questions they want really answered.
BONUS Live Webinars & Question time
Interaction with our members is key to promote your growth and learning.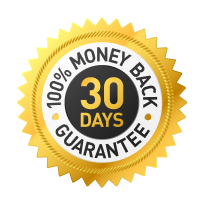 We're 100% confident in our product that we'll give you a FULL REFUND if you're not satisfied.
GREAT BENEFIT
"Tanja has been of great benefit to me as a coach and as a rider. I have valued her expertise and the lessons have improved both, the horse and myself enormously."


LEARNED SO MUCH
"Tanja restored my faith in equine coaching, in horses and in my own abilities. I will always be enormously grateful to Tanja for her honesty, integrity, respectful communication and canny ability to meet me where I was at. Her skill in teaching riding position and gently introducing lots of mental skills to tap into in a range of circumstances made all the difference. I learned so much from her. Most of all, I am grateful that through her approach I now believe in myself and my unicorn who she helped me find."


ABILITY TO INSPIRE PEOPLE
"I have known Tanja for many years and her ability to inspire people to reach their goals is second to none. I personally have gained tremendous personal growth while working with Tanja and I am now living my dream".

Classical Dressage Coach in Germany

PERFECT FIT
"The strategies you taught me, fashioning them so they were a perfect fit for the way I think and learn, saved me in numerous situations that would have otherwise turned stressful. I cannot believe how much I learned from you only over the phone, I am sure my horses are very thankful as well. I look forward to meeting you in the future! Thank you so much."


TOTAL RESPECT & ADMIRATION
"I can not speak highly enough of Tanja in improving all aspects of riding, whether it be as a pleasure rider, PC rider or rider with international or national, state goals. To top it off, the welfare of the horse is the most important aspect in our riding and partnership with the horse and without saying this so much, Tanja's teaching is all about this.
Tanja is an asset to any professional or pleasure rider and I am so thrilled she has asked me to write a testimonial.
I only hope what I have written conveys my total respect and admiration in her work and enthusiasm of her students and the horse welfare."

Dressage Specialist, General Coach, Coach Educator & GP Dressage Rider

ONLINE MEMBERSHIP WITH TRUSTED, EXPERIENCED
RIDER POSITION & MINDSET SPECIALIST COACH TANJA MITTON
384 Blackall Range Rd
West Woombye QLD